...of the Fall session of the Robotics CoLab.
Twelve weeks. Twelve students. Four countries. Three time zones.
And REACHY, the open source humanoid robot!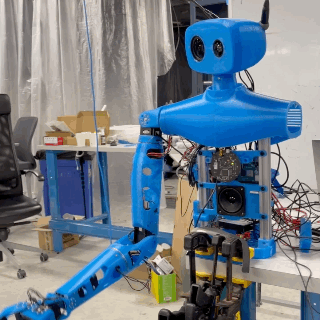 For Circuit Launch, the Robotics CoLab Fall session was the second iteration of an experimental approach to robotics education which combined project based learning with a collaborative methodology (you can read more about the first phase of the program in this blog post).
The Fall session has been especially exciting, but the project was not without its challenges!
Working collaboratively on an open source robotics project definitely has its pros and cons. There was an established path to success, forged by Pollen Robotics with Reachy. With such an innovative design and great functionality (voice recognition, computer vision, grippers, orbita joint, expressive antennae etc), there was enormous potential and great scope for exploration. However there were some limitations: being able to build specific parts in a cost effective way and a steep learning curve with the control system.
We still had some blockers to overcome.
As well as redesigning 3D printed parts for FDM rather than SLS and experiments using tough resin in the SLA printer, the students also spent time and effort to learn how the new LUOS boards worked to control the motors. LUOS is a "microservices architecture" that is also open source and is used in place of more common microcontrollers like Arduino.
The process of troubleshooting also came to a head (pun intended) when operating the Orbita prototype (the neck joint) with the weight causing Reachy's head to bang like an Ironmaiden fan!
For the software team, the process of learning, testing and iterating while working remotely was aided by Pollen's Reachy simulator which allowed for risk free testing of code. And for live testing, the remote test bench with assistance from students in the Circuit Launch Lab provided more opportunity for experimentation.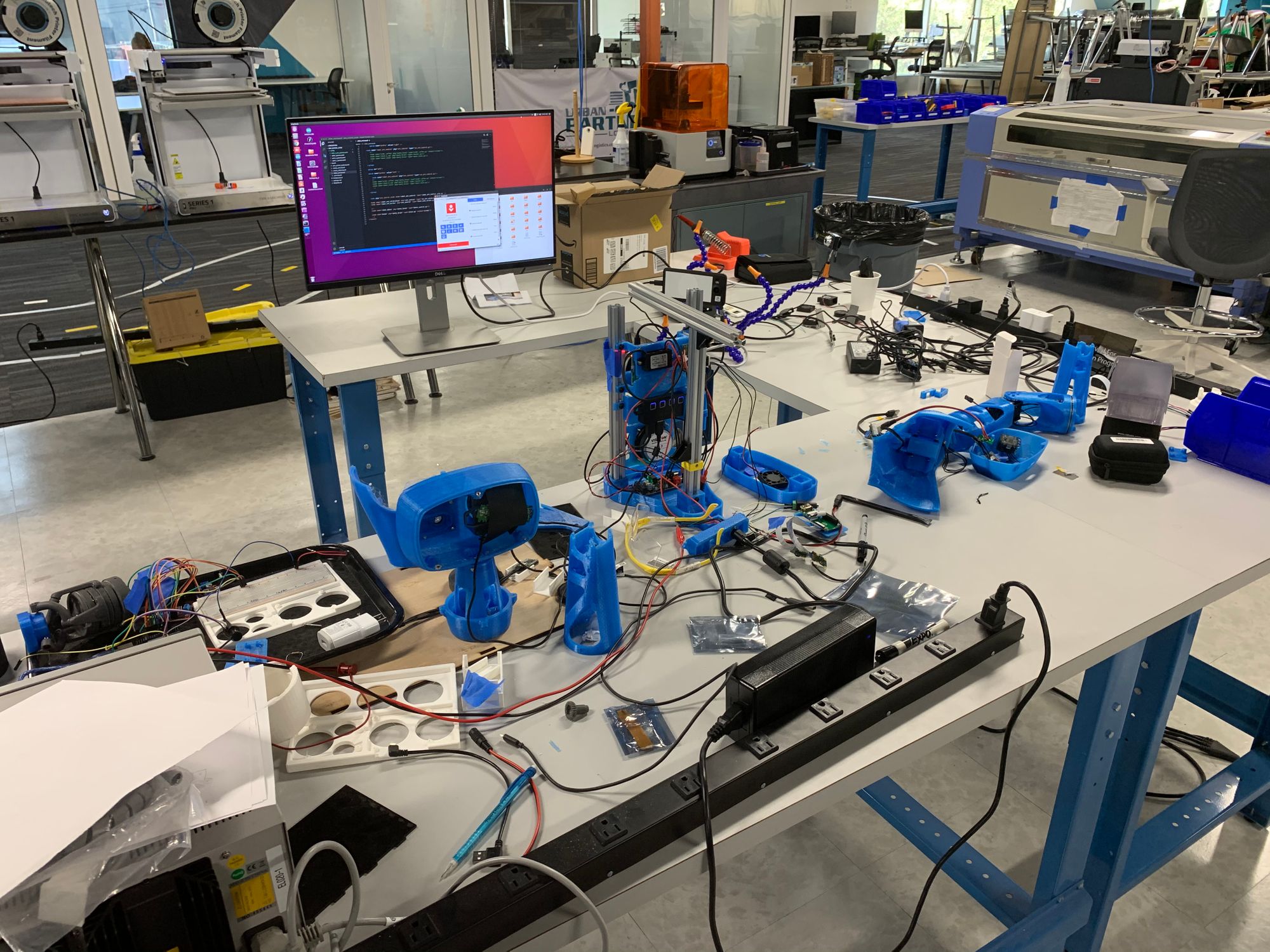 An additional challenge during a global pandemic was how to create a meaningful experience for the virtual students on such a technically complex project. Remote team members in different time zones working closely with team members in the Lab faced an uphill battle to ensure they stayed on the same page.
The key was communication. And giving apps like Slack, Notion, and of course Zoom a real workout. And interestingly, placing multiple cameras in the Lab while everyone worked really helped.
With perseverance and enthusiasm come rich rewards, and in the end, the students achieved their north star goal: activation of Reachy's voice recognition capability, Reachy's verbal response and the "hello" motion:
THEY DID IT!!
These amazing students built a functioning humanoid robot in 12 weeks!
So what's next?
For the Winter Robotics CoLab program kicking off 12 January 2021 we want to build the second arm, complete the ORBITA joint and explore the possibilities of what Reachy can do with a focus on robot-human interaction design.
What could YOU achieve with Reachy in 12 weeks?
Applications close midnight on Sunday 3 January 2021. Apply now: https://bit.ly/ApplyWinterCoLab