Silicon Valley Robotics has been an integral part of the success of Circuit Launch. As a not-for-profit company SVR has a window into the emerging robotics industry like no other organization in the bay area. Come find out about SVR at one of their monthly Bots-n-Beer meetups and meet some of the most innovative robotics companies and enthusiasts demoing and showing off their robots and projects.
About the Company
Silicon Valley Robotics (SVR) supports the innovation and commercialization of robotics technologies. SVR is a not-for-profit coalition of robotics companies and startups. The group represents the robotic cluster of northern California.
The company hosts several events to promote the emerging robotics industry like Robot Block Party, networking events, investor forums, directory, job boards and additional services and information for its members. It also has an annual global robotics startup competition and reports relative to robotics.
Vision
SVR strategy aims to facilitate networking, fact-finding, and research between industry executives, potential partners, investors, and customers. They want to engage in activities that enhance the quality and quantity of the next generation of robotics professionals.
They also want to be an advocate in favor of robotics policies that promote innovation and entrepreneurship. SVR recognizes the industry-leading companies and attracts thought leaders.
Board Directors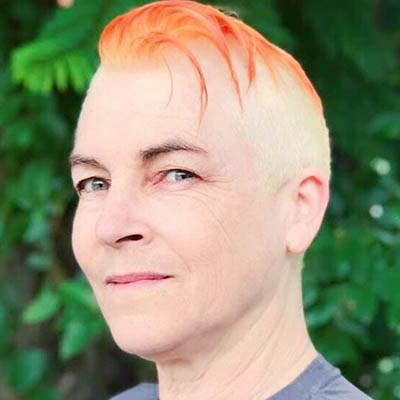 Keay is the Managing Director of Silicon Valley Robotics. She is also the founder of Robot Launch, cofounder of Robot Garden hackerspace, co-founder and director of RoboHub, a mentor at hardware accelerators, a startup advisor and an investor.
In 2011 her family moved to the U.S. and settled in Silicon Valley. At that time, the robotics sector in Silicon Valley was thrusting ahead. She has been interested in the commercialization of robotics.
She joined SVR on the same year and run it. She pointed out the need for a website, run the right kinds of events and actively promoted new concepts and innovations. She was directly involved in whipping SVR into shape.
"It was an idea that the robotics companies had, and I turned it into a reality," she said.
Keay recognizes the contributions of Circuit Launch in SVR's success. According to her, the company provides them with the ideal workspace they needed.
"We've always tried to run a robotics accelerator for Silicon Valley Robotics, but we've been limited by lack of the right space. We tried joining other cowork spaces but they didn't have the things that hardware startups need," Keay said. "Circuit Launch is an amazing opportunity for us to really develop our supportive ecosystem."
As for working with Circuit Launch, she describes their relationship as "win/win."
"Whether it's simply doing events, like Bots&Beer or our Founder Friday Brown Bag Lunches, or whether we're bringing startups in to actually work alongside us. We're happy to share our expertize with any Circuit Launch company so we can provide the same sort of benefits as a more structured cohort program and yet be flexible enough to respond to everyone's individual issues and needs," Keay explained. "It's really a win/win for us and for the hardware community."
Keay is in the middle of updating the design of SVR's website. In addition, she always meets with robotic companies both well-established and start-ups to understand their issues and to learn what they are doing. She believes that within a matter of years robots will eventually become part of life in the more technologically advanced parts of the world.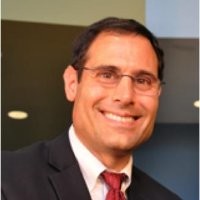 Dulchinos is the Vice President, Global Automation and 3D Printing at Jabil Circuit, Inc. He has an extensive leadership experience in business strategy, M&A, fundraising (Secondary's and PIPE's), organizational development, market creation, global go-to-market strategies, sales and channel management.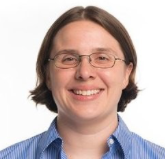 Wise has been designing, building and programming robotic hardware in the past 17 years. She has developed algorithms, libraries and hardware for an autonomous boat, autonomous car, personal robot platforms, battlebots and several low-cost platforms. She has a broad understanding of robotic technologies.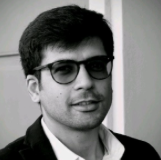 Palan is currently the product manager of AI & Autonomous Vehicles On-board software & hardware at Toyota Research Institute. Aside from that, he is a roboticist, hardware hacker, and entrepreneur. He also has a wide experience in product and engineering management for robotics, IoT, AI, 3D printing, and hardware.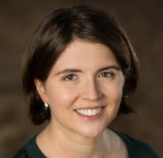 Osentoski is the COO at Mayfield Robotics. She builds things and brings people together. She loves to lead early-stage technology startups and small and brilliant R&D teams. Her experiences include leading an advanced R&D team of roboticists for Bosch's Research & Technology Center.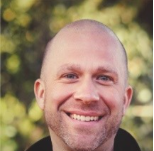 Kidd is the CEO at Catalia Health. He is focused on innovating within the rapidly changing healthcare technology market. His company, Catalia health, delivers long-term patient engagement across a variety of chronic conditions to improve the quality of care and patient-reported outcomes to pharmas and providers.
Norihiro Kondo and Andrew Etherington are also among the board of directors.
Membership
SVR offers you the ability to stay ahead of trends with its membership. They offer different packages to those who are interested to join them.
Individual SVR Event Package ($100) – This is for robotics professionals who want to receive early invitations and discounted or free tickets to its networking events, job fairs, and big Robot Block Party.
SVR Startup Package ($300) – This package connects you to startups with investors via demo days, investor forums, VC office hours and startup connection. You can also expo at the big Robot Block Party.
SVR Company Membership ($600-$1000) – This type of membership connects robotics companies to all the SVR network and events, including speaker salons and expos. It also offers you the opportunity to be featured in SVR reports. In addition, you will receive weekly member updates, can join expo at the big Robot Block Party and get free Robojobs.org posts.
SVR Global Partners ($950) – This connects affiliated or international companies to SVR network and events, including speaker salons, expos, and introduction. You can aslo receive weekly updates, join expo at the big Robot Block Party and can reach out to SVR members via its newsletters.
SVR Sponsors and Marquee Members ($15000) – This offers all the benefits of all the SVR memberships plus featured Robojobs.org posts, featured position on its website and directory, the opportunity to host workshops and events, be featured in SVR reports and be invited to SVR advisory board dinners. With this, you can lead robotics and AI revolution.t
Learn more about Silicon Valley Robotics here.