Hardware Engineering Pilot Education Program
Circuit Launch is now offering a unique education opportunity that is based on an experimental model of hardware engineering education.
Embark on your pathway to a portfolio of projects that will demonstrate your competence and experience in the areas of hardware and robotics.
You will receive full training and access to our tools and equipment ranging from bandsaws to PCB printers and membership to Circuit Launch is included.
Build your skills in areas you want to learn while contributing your existing experience to this peer-to-peer program.
Our advisors will help you build your project pathway to mastery in any and all of the areas needed to build your dream project portfolio.
Circuit Launch is offering this first limited pilot program beginning with an industry sponsored project beginning late June. Applications are being accepted until June 12. This first pilot will be offered free of charge (fully sponsored) to accepted students to this first 10 week module.
Students will be involved in this peer-to-peer experimental education lending their area of expertise to the group while learning and working specifically in areas outside of their knowledge and experience.
Pilot Project – Build a Coffee Robot: This industry level sponsored project has a goal of re-imagining a market ready, reliable, serviceable, and ready to manufacture coffee robot. This project improves our first prototype that needs to be redesigned for serviceability and reliability as well as expanded functionality and features.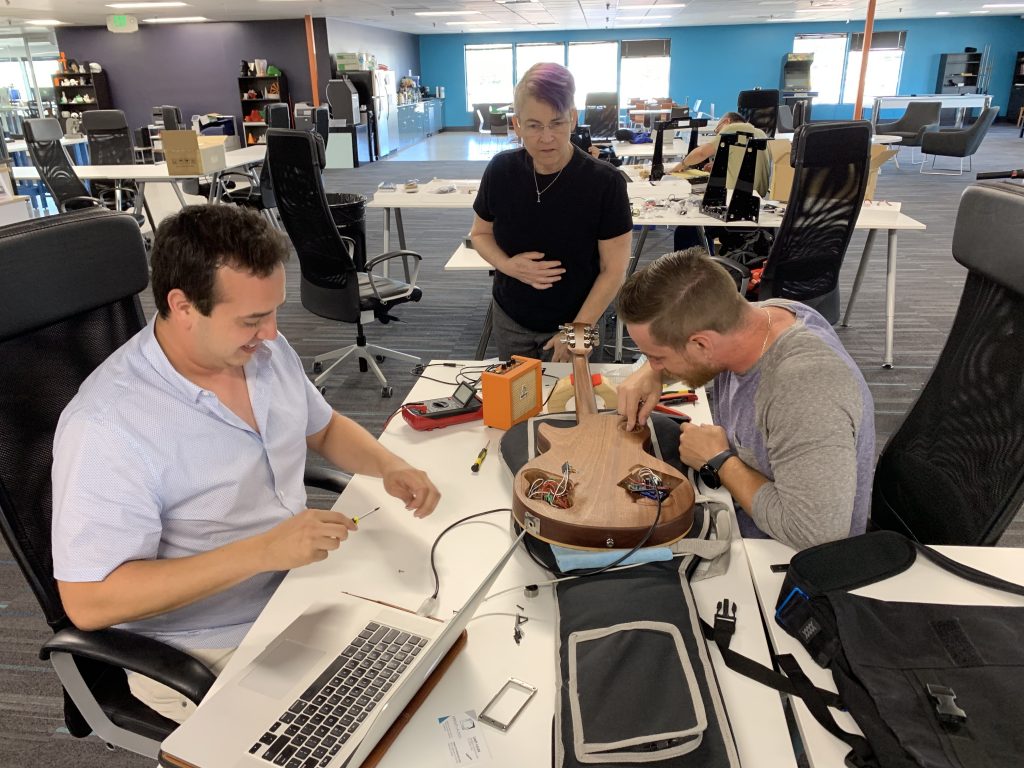 This project will require student led project management, scope of work, build of materials in an approved timeline and budget. Control systems, ROS interface, 3 axis armature, dispensing units, iPad and web ordering system, user interface, back end interoperability and industrial design all need to be reworked, optimized for service, and designed for manufacture. 
This is a real product; you will gain professional experience working in a team interfacing with the client to get it ready for market and manufacturing.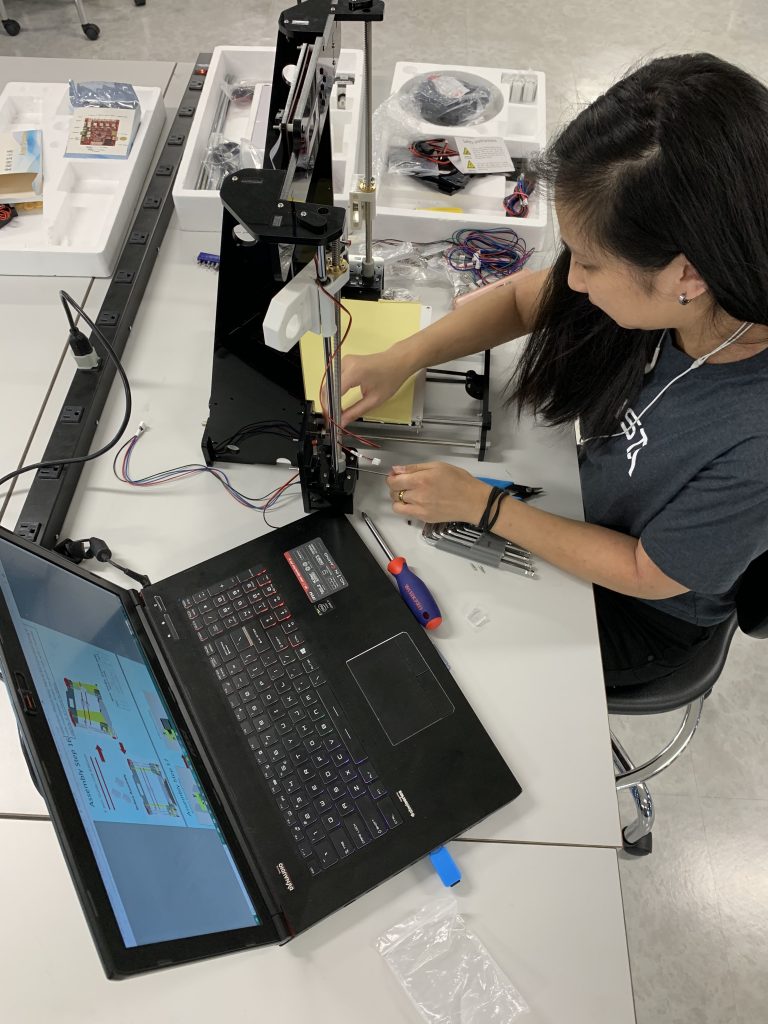 Prerequisites: Students should have a good working knowledge in one area of this project: ROS, Python, motion control systems, user interface design, three axis armature, 3D CAD, DFM, arduino, back end web interface .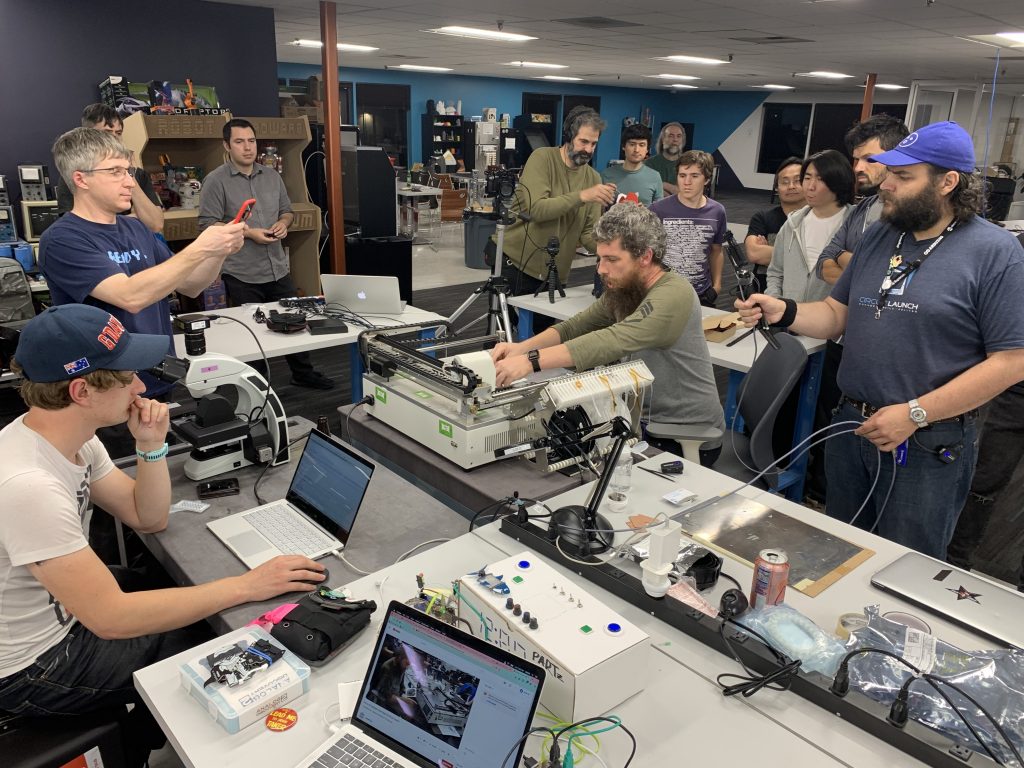 As this is an experimental pilot program, we will be conducting regular check-ins and seeking your feedback during the course so it is vital that you are able to commit at least 20 hours a week to the full 10 week program. The project schedule will be flexible but will require you to collaborate with your team members both virtually and in person (while socially distanced).
If you wish to learn more about the pilot, we are running two information sessions via Zoom on Monday June 1 at 12pm and Wednesday June 3 at 3:30pm.
To register for the information session please sign up here. Each Zoom call will be capped at 10 participants to allow for Q&A. Full application for the pilot program is now open and will close Friday June 12. APPLY HERE.
Students not accepted to this project are still eligible to enter our general program building their project based pathway to a dream project portfolio.
This program is COVID Compliant. Full social distancing and safety protocols are in place. (Photos are all pre-COVID 19)